The new super search tool for online booking, is a great tool for your guests who have very specific dates in mind, and less preference in the type of room or lodge they stay in.
Both booking flows are available online (The old and the new super search). In the new way, guests can first enter their dates and number of people, and all available rooms appear regardless of what lodge they are associated with or what online category they are a part of.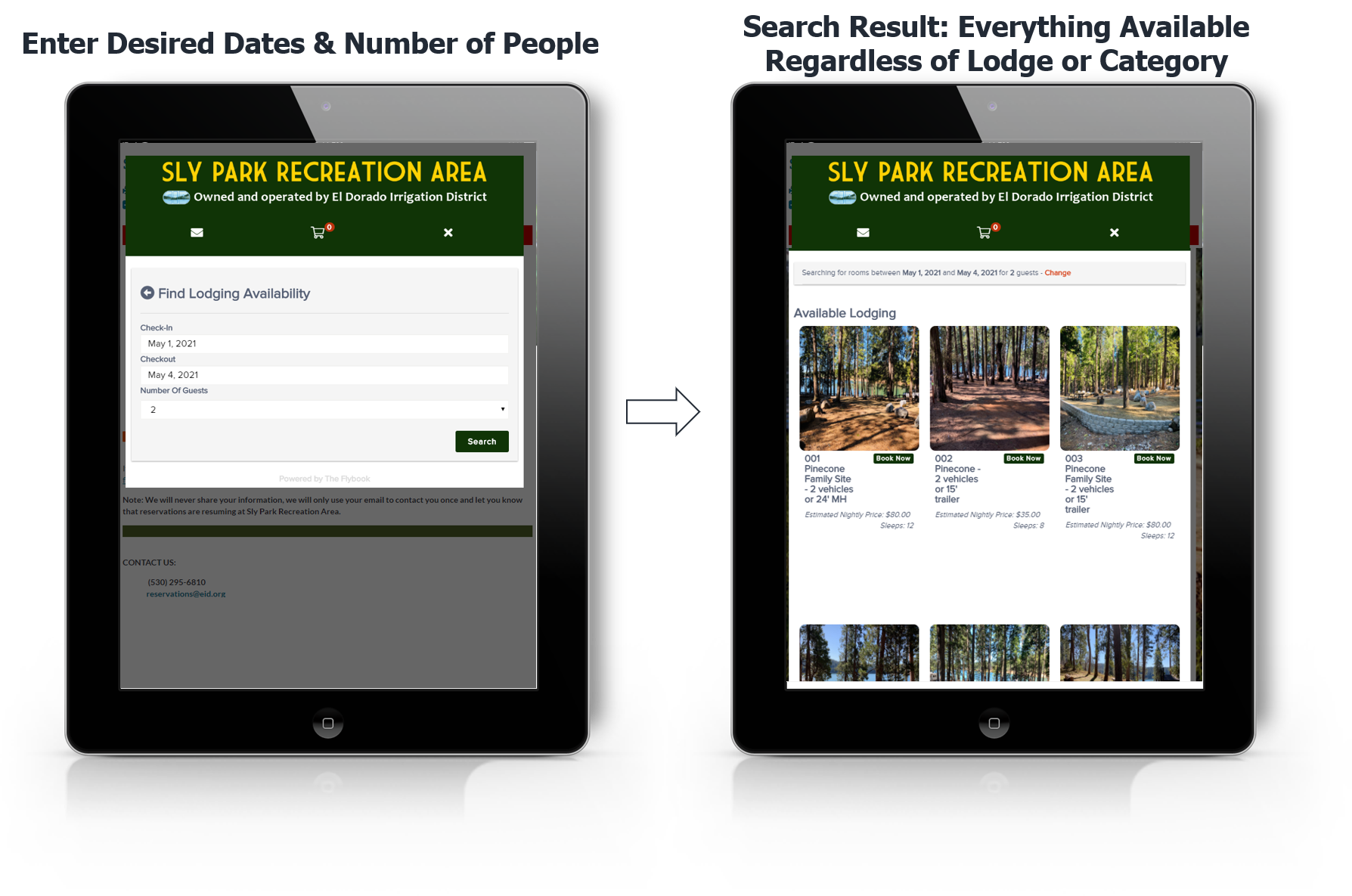 This is one example of many for how we have been keeping busy during the time you have been shut down. We are hopeful to have a number of new features to help you rebound, and make your operational life better when business does come back. See the series of new updates HERE and contact support if you'd like to learn more!